The term "polymath" originated from the Greek word "polymathēs," which means "having learned much" or "having knowledge in many fields." It has been used throughout history to describe individuals who possess expertise and accomplishments in various areas of knowledge or skills.
About Team Solutions – Where Innovation Meets Excellence
Welcome to Team Solutions, the creative powerhouse behind Epic App Solutions (EAS). Our journey began during the exhilarating dot-com boom when two visionary colleagues, Tim Calabro and Jade Chancey, joined forces to embark on an epic quest in the world of technology.
The Visionaries Behind Team Solutions
Tim Calabro – The Master Programmer Tim is a programming maestro with a passion for wearing many hats. His technical brilliance and creativity make him an invaluable asset to our team. With a background in software architecture and a wealth of experience, Tim is at the forefront of crafting exceptional solutions for our clients. (President)
Jade Chancey – The Tech-Savvy Strategist As the visionary strategist behind Team Solutions, Jade brings profound business acumen to the table. Drawing from his role as a Chief Information Officer (CIO) in a prominent company, Jade navigates the digital landscape with ease and identifies innovative solutions that set us apart. (CEO)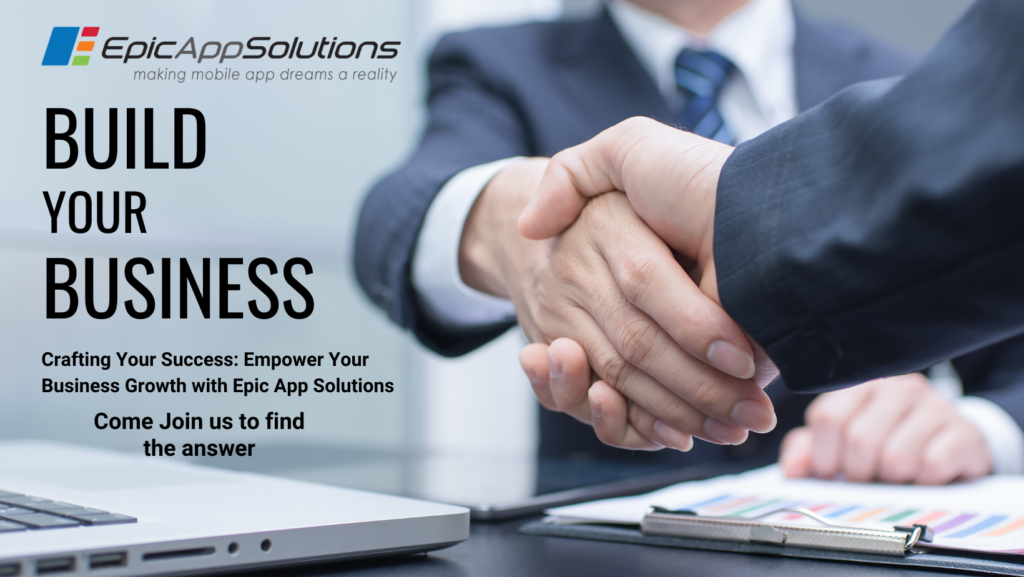 A Diverse Journey
Over the years, our combined experiences in various industries have shaped us into a dynamic duo that can take on any challenge in the digital landscape. From different corners of the country, with Jade residing in California and Tim in New York, our collaboration knows no bounds. We have proudly accomplished a diverse range of projects, showcasing our versatility and adaptability.
Crafting Success Together
At Team Solutions, we believe in empowering innovation and crafting success. As a client-centered team, we are driven by a passion for technology and a commitment to delivering top-notch solutions. Our mission is to turn digital dreams into extraordinary realities, powered by our collective creativity and determination.
Our Epic Projects | Projects In Production
Moon Base Defenders (MDB) – A Thrilling Roblox Obby MDB is our exciting Roblox Obby studio game inspired by classic arcade games. This family-friendly adventure features a team of colorful characters defending a moon base from invading UFOs. Safety is our priority, and our verification processes ensure a secure gaming community for players of all ages.
Crowdtography – Capturing Moments, Together Crowdtography is an innovative project that combines QR codes and social media integration. By turning everyone at an event into a photographer, Crowdtography enables the creation of a collective and immersive visual experience. It's all about fostering inclusivity and creating lasting memories together.
All-Aged Arcade Alliance (AAAA) – Fun for Every Generation As pioneers spearheading the All-Aged Arcade Alliance (AAAA), we are dedicated to creating a gaming universe that caters to all ages. From retro favorites to modern marvels, our games celebrate family gaming experiences and connect generations for shared adventures and endless laughter.
Empowering the Future
As we move forward, we have reached a pivotal moment in our journey. The time has come for us to dedicate ourselves fully to Team Solutions and take our projects to new heights. With our combined expertise, dedication, and the unique connection between Tim and Jade, we are excited to explore new horizons.
Join Us on This Adventure
Together, let's build the future where imagination meets innovation. At Team Solutions, we are committed to making your digital dreams a reality. Whether you're a potential partner, aspiring to be part of our team, or seeking top-notch solutions for your projects, we welcome you to join us on this epic adventure.
Together, We Shape Success
At Team Solutions, we are not just a team; we are a family united by a shared vision of innovation and excellence. Together, let's make a difference in the digital world and build a brighter future for all.
Sincerely,
Team Solutions