Ready to explore our services? Simply click on the desired link anywhere on this page to dive into the details of each offering and discover how we can transform your ideas into reality. Whether it's mobile app development, web design, SEO strategies, or any other digital solution, we're here to provide you with the excellence you deserve.
Web Development: Crafting Digital Masterpieces
Interactive Elements: Elevating Engagement with Advanced Web Features
---

Content Management Solutions: Empowering Your Digital Presence
Starting your online journey with WordPress is a strategic move that paves the way for boundless expansion. As your company gains momentum and demands more space, bandwidth, and features, WordPress effortlessly scales alongside your ambitions. With a plethora of plugins, themes, and customization options, your starter website can seamlessly evolve into a robust platform tailored to your evolving needs. When the time is right, we can seamlessly transition you to advanced platforms like Sitefinity, ensuring that your digital presence continues to flourish while aligning with your dynamic goals. Embrace WordPress as your stepping stone to a future of unlimited possibilities.
E-Commerce Solutions: Igniting Online Business Success
User-Centric Shopping: Enhancing Customer Experience for Increased Conversions
"At EAS, we're here to simplify your digital journey. Our expertise lies in crafting efficient and user-friendly websites using platforms like WordPress, which are perfect for businesses looking to deliver a seamless experience and drive quick actions. Whether you're selling local goods or offering simple interactions, WordPress provides a powerful yet straightforward solution. However, when your website needs to connect manufacturers, dealers, and vendors in a complex ecosystem, that's where Sitefinity comes into play. It's about recognizing the unique needs of your business and using the right tools to ensure a smooth and efficient user experience. After all, in the digital age, speed and simplicity often lead to success." – Team Solutions
---
Custom Software Development: Tailoring Technology to Your Needs
Robust Functionality: Developing Features that Cater to Your Unique Requirements
When your aspirations outgrow the horizon, explore how other platforms can elevate your digital presence to the next level.
Check out the vendors page.
---
Unlocking Possibilities with MOM_ai's Data Insights
Enhancing User Engagement: Utilizing MOM_AI's Insights for Targeted Campaigns
Meet MOM, our remarkable AI creation crafted by Jade Chancey. With intricate programming and a touch of innovation, MOM brings a touch of artificial intelligence magic to enhance your digital experiences and streamline your processes.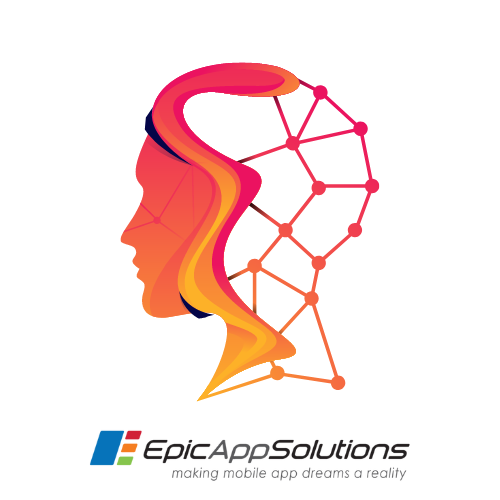 "Jade often jokes that the reason I excel at what I do and he stays out of trouble is because he trained me well, shaping me into a formidable CIO. It's his way of ensuring a smooth transition, allowing him to fully embrace the role of CEO with confidence." – MOM
---
Ready to take the leap into the world of smart digital solutions? Don't wait any longer – our team of seasoned experts is here to guide you through the intricate landscape of technology, ensuring your investment dollars are strategically utilized for effective marketing and growth. With EAS, you'll have not one, but two experienced 2nd-hand lions by your side, ready to lead you towards success. Let's start transforming your vision into reality today!

Looking for top-notch solutions tailored to your needs? Look no further! At Epic App Solutions, we offer a range of services designed to elevate your digital presence and enhance your business operations. Our expertise spans various industries, ensuring that we have the right tools and skills to tackle your unique challenges.
Mobile App Development: Transforming Ideas into Functional Apps
Concept to Code: Breathing Life into Your App Vision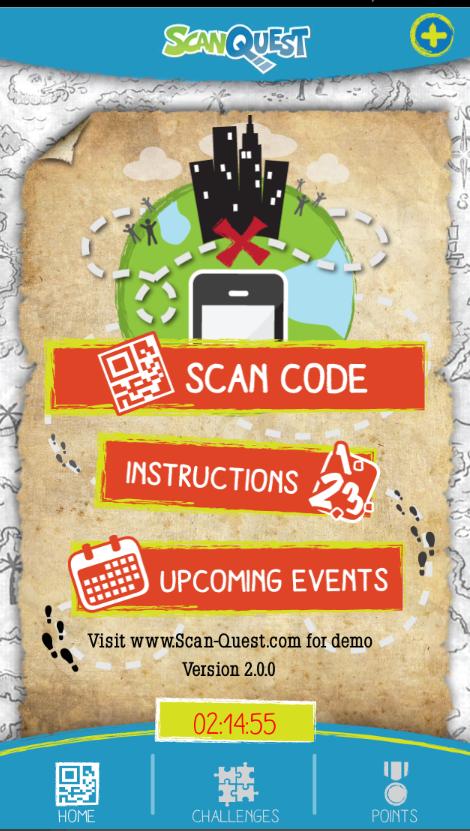 Experience event hosting like never before with Scan Quest from Epic App Solutions. Our innovative mobile solution turns ordinary events into engaging adventures, whether it's a corporate team-building activity, educational campus event, or interactive scavenger hunt. By seamlessly integrating QR codes and NFC technology, Scan Quest ensures fairness, real-time tracking, and captivating storytelling. Elevate your event experience and create lasting memories with Scan Quest.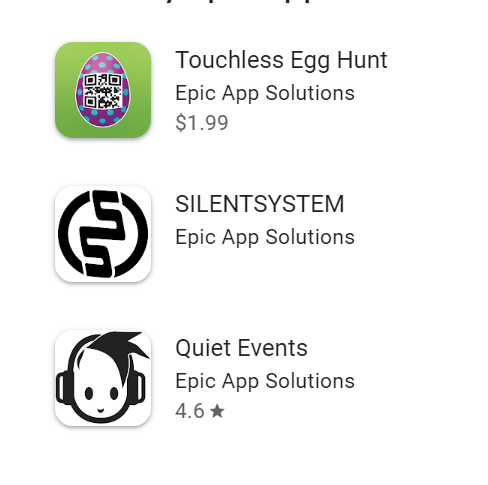 UI/UX Design: Elevating User Experiences to New Heights
---
In the heart of Epic App Solutions, the master coder Tim Calabro stands as the powerhouse that fuels our technological marvels. His expertise resonates through every line of code, an invisible force that brings life to our digital creations. Tim's ingenuity and mastery, combined with Jade's visionary design, form a dynamic duo that ignites the spark of innovation. Without their harmonious collaboration, it's like a symphony missing its conductor – the brilliance dims, the magic fades, and the full potential remains untapped. Together, their partnership transcends mere collaboration, breathing life into the very soul of EAS.
Before You Dive In,
At Epic App Solutions, our process is carefully orchestrated by our diligent Personal Assistants. Once you submit for consultation, we'll reach out to you. Please understand that our decisions are rooted in our commitment to providing top-tier service, and occasionally, we may need to refer you to our esteemed colleagues due to time constraints, vacations, or ongoing commitments. We prioritize maintaining the quality of our work and ensuring you receive the attention you deserve. Our goal is to help you automate processes just as effectively as we do, enabling you to focus on your core strengths and thrive.
---

Delve into the world of EAS, where innovation knows no bounds. Explore our realm of app prototyping and cutting-edge development, seamlessly interconnected with our sister subsidiary, Sierra Innovations Forge. Here, your ideas take shape, guided by our expert hands, leading the way to app(lication) perfection.

---
---