Design Excellence with EAS:
Crafting Your Unique Identity
At Epic App Solutions, our design philosophy is rooted in creating distinctive visual identities that resonate with your brand's essence. We understand the profound Jade's Efficient Logo Design Approachimpact that design has on brand recognition, consumer perception, and overall business success. Our design expertise encompasses a range of creative disciplines, from logo creation to comprehensive branding strategies.
Logo Design that Makes a Statement Unveil your brand's personality with a meticulously crafted logo that speaks volumes. Our logo design process is streamlined yet thorough. We offer a unique approach that blends our flash art library with the artistic insight of our skilled designers. We believe in keeping things affordable, so our logo design package starts at just $500. This includes access to our versatile library of graphical elements, ensuring your logo stands out without breaking the bank. Rest assured, we offer various file formats to suit your needs, from vectors to Adobe AI and PSD files.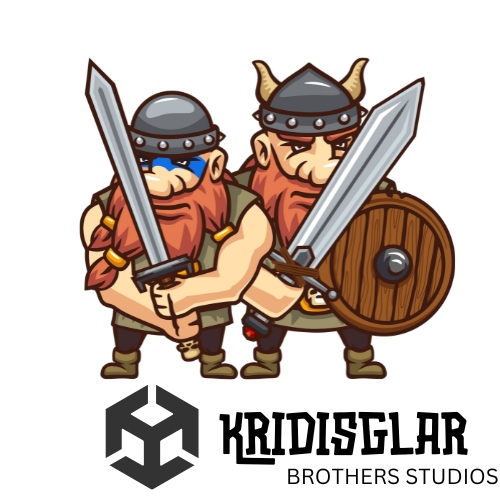 Jade's Signature Approach to Logo Design Jade, our seasoned Chief Information Officer, has mastered the art of efficient logo design. With a dedicated focus on speed and precision, Jade's process ensures quick turnaround without compromising quality. Clients play a pivotal role by sharing their vision through 3-5 initial concepts. This helps Jade craft a base design quickly, incorporating carefully selected clip art to create an iconic logo that resonates. With three rounds of revisions, we're committed to refining the design to match your preferences.
Guided by a Clear Revision Policy Our transparent revision policy aims to create a collaborative design journey. You're encouraged to provide comprehensive feedback during the three revision rounds. Share your likes, dislikes, and any changes you envision. This input-driven approach ensures that we tailor the logo to your expectations. However, if we haven't finalized the design after the third revision, a nominal fee applies. This policy isn't just a safeguard for us; it's a commitment to delivering results that exceed your expectations.
In the realm of design, communication is key. We understand the importance of your input, and we're here to translate your vision into a visual masterpiece. At EAS, we stand by our policy to ensure efficient, effective, and collaborative design experiences. Your satisfaction is our ultimate goal, and we're excited to embark on this creative journey with you.
Efficient Logo Design Questionnaire
Thank you for considering Epic App Solutions for your logo design needs. To ensure we capture your brand's essence and deliver a distinctive visual identity, please take a moment to answer the following questions:
Brand Essence and Values:
a. Describe your brand in a few words.
b. What values or emotions do you want your logo to convey?
Target Audience:
a. Who is your target audience? (Demographics, interests, preferences)
b. How do you want your logo to resonate with this audience?
Business Identity:
a. What is the story behind your business or organization?
b. Are there any specific elements or symbols that represent your brand's identity?
Design Preferences:
a. Are there any existing logos or designs that inspire you? Please provide examples.
b. Do you prefer a specific color palette or typography style for your logo?
Versatility and Applications:
a. Where do you plan to use your logo? (e.g., website, social media, print materials)
b. Are there any specific requirements for the logo's size or format?

By providing us with these insights, you'll help us create a logo that encapsulates your brand's essence and resonates with your target audience. Your input is invaluable as we embark on the journey to design a distinctive visual identity for your business. Thank you for choosing Epic App Solutions!
From Logo to Website: Crafted in 7 Days

Picture this: your logo, a visual masterpiece, perfectly capturing your brand's essence. Now, imagine that design seamlessly transitioning into a fully functional website, embodying your brand's identity on the digital stage. At Epic App Solutions, we turn imagination into reality, and that journey doesn't stop at design.

Once your logo is perfected, we have the foundation – colors, visuals, and identity – ready to springboard into web development. Our expertise seamlessly shifts from design to crafting an exceptional online presence for your brand.

Our web design prowess is unmatched. With streamlined tools and refined techniques, we create an efficient workflow that delivers exceptional results. In fact, we've accomplished complete websites in just one day – a feat that inspired our 777$ deal. You get a fully functional WordPress CMS site in just 7 days.

Why 7-7-7? It's a symbol of our commitment to excellence, efficiency, and affordability. Your logo marks the start of the journey; with EAS, that journey extends seamlessly to a captivating website, all within 7 days. We're not just building websites; we're crafting dynamic digital experiences that captivate and engage.

Elevate your brand's journey from logo to an impressive website – all in just 7 days. Our passion for design and technology drives us to exceed expectations. Get ready to witness your brand's evolution on the digital canvas.



**Global Reach, Local Impact
At Epic App Solutions, our vision transcends geographical boundaries. We're equipped to serve clients across the oceans and, who knows, perhaps even from the moon someday. However, we're also grounded in our local community, driven by the belief in supporting our neighbors.
While we'd love to extend the same cost-efficient solutions to everyone, we remain rooted in the reality that different regions have unique circumstances. Our local approach allows us to make a meaningful impact in our immediate community, even as we continue to strive for excellence on a global scale.
Our commitment to technology and innovation remains unwavering, whether it's for our next-door neighbors or clients across the world. Together, let's explore new horizons and create digital wonders that transcend borders.